Treated Wood Preservatives
The preservative may differ in treated wood depending on where you buy your treated lumber. Depending on the installation, check the end tag to make sure it is treated for your intended use. The American Wood Protection Association (AWPA) sets the standards for the preservative and amount of preservative for the various use categories. See the charts below.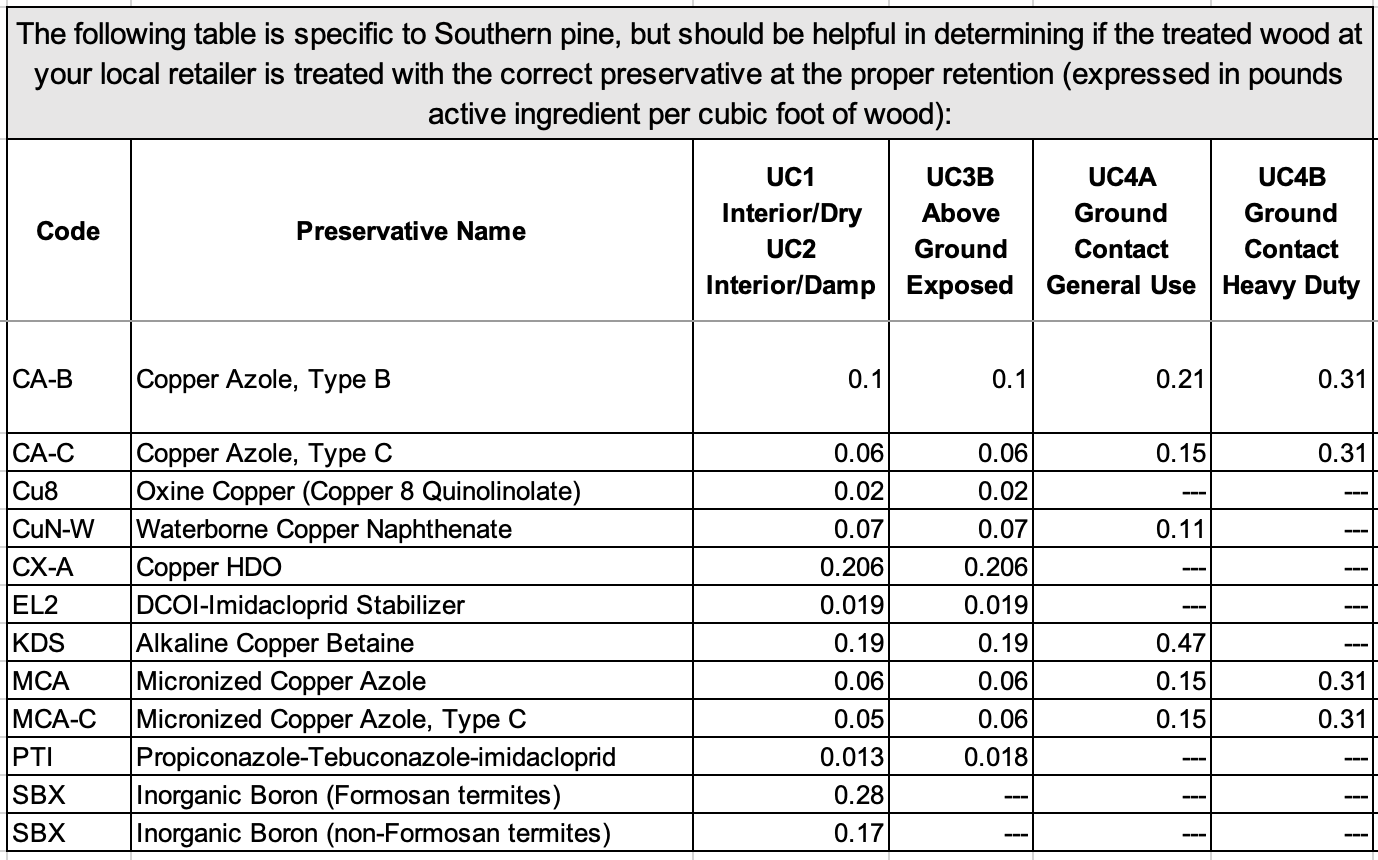 The Use Categories Explained
Check the End Tags

Exposure

is the proper use application.

Standard AWPA U1

indicates that the preservative is standardized by the American Wood Protection Association (AWPA)
The designation

UC3B

indicates the AWPA Use Category. See chart above for definitions of the most common use categories.
Preservative is the AWPA Code for the preservative name. See Preservative chart above.
The accredited third party inspection agency by the American Lumber Standard Committee (ALSC) is represented by their initials beside the AWPA's

Check Mark of quality logo

.

Retention

is the amount of preservative retained in the wood designated for the intended use category, measured in pounds per cubic foot.

The company name and location

of wood treater is included on the end tag.

The brand name or logo

of the wood may or may not be included on the end tag.
Read the back of the end tag for important information regarding fasteners, handling and warranty.