Treaters trust Viance to make wood last.

Viance treated wood preservatives, colorants, fire retardants and speciality treatments provide our treaters, and their customers, with proven products for long-term performance-- products we stand behind with industry-leading warranties and services second to none.
Viance continues to innovate environmentally-advanced products for residential, commercial and industrial customers that have lower impact on our environment while providing lasting wood protection.
The team that supports our treaters 24/7 in their plants is the Viance Engineering and Technical Services team. This team has earned the reputation as best-in-class in the treated wood industry. With over 150 years of combined experience in plant operations, electrical, mechanical, and pressure vessel design, our Viance team is proactive to help ensure an efficient, productive pressure-treating process and provides the following services.

Unrivaled Engineering and Technical Services Team is Available for You
Offers new technologies and processes at customer sites
Optimizes plant operations
On-site EH&S training for OSHA, DOT and RCRA requirements
Gauge calibration
Monitors PEL
Educates customers on the technical aspects of wood treating
Monitors audio/noise
Provides technical, environmental and safety audits
AutoTreat III
AutoTreat III is a proprietary automated control system that uses the combination of an industrial computer and Programmable Logic Controller (PLC) to interface with and control all aspects of treating and mixing plant operations.
This cutting-edge control system can be compared to systems such as an automotive assembly line, just on a smaller scale. It is designed and built to accommodate future expansion and is the ultimate tool in wood treating and mixing process control.
These tools help treaters streamline their operations by using their manpower more efficiently which leads to a higher, more efficient productivity output for the plant. This can be accomplished by using a wide variety of easy-to-use tools in the system to monitor and analyze plant operations, including easy-to-follow graphics, trending and reporting tools. The flexibility of the system allows operations to modify and adapt plant control by adding or changing recipes and set-points to maximize plant functionality.

Moldex® Mildewcides
MoldEX® mildewcides are isothiazolinone compounds for the temporary control of mold and mildew in treated wood building products. MoldEX products are environmentally-friendly and do not persist in the environment. Learn more about MoldEX products here.
Our Treaters Make a Difference
Dan Jones, Manager
84 Lumber, Rozzelles Ferry Road, Charlotte, NC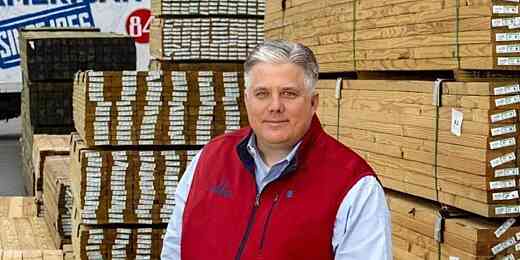 "Ecolife is our brand of choice for pressure treated wood for a couple of reasons. We have seen a great reduction in checking as well as an overall improvement in product appearance. This leads to cost reduction and customer satisfaction."
Bill Gay, National Sales Manager
W.C. Meredith Company
"As a treater, changing to DCOI was a seamless transition with the steam conditioning process plus the DCOI preservative has extremely good penetration all the way to the heart of the wood. UltraPole NXT with DCOI offers additional benefits of less toxicity for lineman, the public and the environment, plus linemen are very happy with the drill-ability and say it climbs beautifully.
Shannon Terrell, President and CEO
Brooks Manufacturing
"The advantage of DCOI for us as a wood crossarm treater, is the preservative penetrates better than penta. To our customers, they will not recognize a difference from penta in color or look of the wood, but they are getting a product with better treating results."
Eric Perez
Florida Lumber, Miami, FL
"Florida Lumber has carried Ecolife for over four years, and we keep our lumber stock outside. The Miami weather can be harsh on treated lumber, and we've seen a dramatic decrease in cracking and cupping in our inventory compared with other treatments. The other big benefit is Ecolife is fully compatible with fasteners and in our constantly humid and moist climate, that is a big advantage to builders. We've done very well with Ecolife, and we probably sell one to two truckloads per week and have lots of repeat customers that return to buy it again."

Bob Heidenreich, Owner
The Deck Store, MN
"Because it repels moisture so effectively, it doesn't crack and warp in wet environments like other types of treated lumber. We highly recommend it for framing, substructures, and decks. Ecolife is our first choice. You can't build great decks with bad materials."

Jeff Rorex, Homeowner
Georgia
"I used Ecolife to build a 24' x 36' deck around my above-ground swimming pool to make the pool easier for people to use. I chose Ecolife because of the consistent uniformity in the appearance of the deck boards and the warranty. I installed a composite deck about ten years ago, and have never really been happy with it, and wish I could have used Ecolife instead back then. The clarity and natural wood beauty of the Ecolife deck boards is impressive, and I have recommended Ecolife to friends and would continue to recommend it in the future."

Joseph Miranda, Homeowner
Georgia
"Our home was built 30 years ago, with a ground-level entrance deck up to a landing and front door. After the original deck passed its useful life, we decided to rebuild the deck on its original footprint since it functioned not only as a distinctive entry-way but also as an extended outdoor living space integrated into the front-yard landscape.
We chose Ecolife, first because of its appearance. We wanted the look of authentic wood, in place of the synthetics, the promise of a long life as we had with our original wood deck, and the ease of construction that came with using stabilized, dimensioned wood, as well as the integrated eco-friendly wood preservative and weathering treatments. We also wanted to balance cost with quality, for both final appearance and quality of construction. We were also looking for a product that would weather naturally and hold up well under our challenging coastal climate of heat and humidity. Ecolife fit the bill and has been performing well."

James Wolfe, Homeowner
Ohio
"We built a 16'x25' deck using Ecolife. I am in the process of building benches and flower planter boxes for the perimeter in lieu of a railing. In my area, I had a few lumber yards to choose from and spent a lot of time talking with staff members about their products and of course pricing. The YouTube video describing the product side-by-side with the competitor sample was very helpful and informative, and the "green" benefits and affordable price were also huge in our decision process.
Working with the Ecolife product was very nice compared to other products I have used in the past. The decking also sat in the sun for a few hours and there was no board warping or twisting. The boards cut very easy and did not split while using self-drilling screws even when screw placement was near the edge. I will definitely be using Ecolife when I rebuild my pond dock later this summer!"