Coming Soon! UltraTie - railroad ties treated with DCOI, a major innovation in American infrastructure
UltraTieTM with DCOI was developed by Viance, LLC, the leader in environmentally advanced wood protection.
UltraTie, like its cousin, UltraPole® NXT, provides long-term efficacy with low environmental impact. Treated with DCOI, both are the first major innovations in America's infrastructure in decades.

UltraTie mixed hardwood ties are currently being evaluated by Shortlines and Class 1 railroads.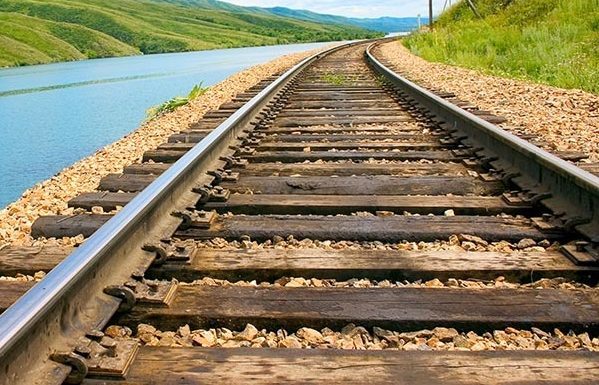 UltraTie with DCOI
American Wood Protection Association (AWPA) Standards for Railway Ties
UltraTie is preserved with DCOI, which is currently standardized in the AWPA Book of Standards for Coastal Douglas-fir, Western Hemlock, and Western Larch for UC categories UC4A, UC4B, UC4C at retentions of .13 pcf by gauge or 2.1 SI kg/m3 units.
Additionally, mixed hardwoods, Oak and Hickory, Southern and Ponderosa pine crossties were unanimously approved by the AWPA T3 technical committee in 2023. Final approval is expected in January 2024.
UltraTie contains the only oil-borne preservative whose active ingredient, DCOI, is also found in residential applications.

Environmental Impact Compared to Available Alternatives
Compared to other materials such as galvanized steel, fiber reinforced composite or concrete, UltraTie uses less total energy, less fossil fuels and less water to manufacture while producing less acid rain, less greenhouse gases, less eutrophication, with lower eco-toxicity. DCOI is not a persistent organic pollutant.


Benefits for Railroad Companies

DCOI treated ties:
Are low odor and effective
Have low electrical resistance
Low corrosion to hardware
DCOI is very soluble in hydrocarbon solvents (carrier oils), so DCOI treaters have a broader array of solvent choices for tie production.
Benefits for Wood Tie Manufacturers

DCOI works in wood preserving facilities using similar:
Equipment
Treating cycles
Inspection equipment
Laboratory QC instrumentation
About the Active Ingredient - DCOI
The Electric Power Research Institute (EPRI), the leading utility industry research group initiated tests conducted by Mississippi State University (MSU), a leader in wood preservative research. MSU compiled 28 years of field data on DCOI, the active ingredient in UltraTie, that showed DCOI (4,5-Dichloro-2n-octyl-4-isothiazolin-3-one) is an extremely effective wood preservative.
DCOI earned the EPA's Presidential Green Chemistry Challenge Award in 1996 for its use as an alternative to tributyl tin (TBTO) compounds in marine antifoulant coatings.
DCOI is used in, and currently sold as:
a marine antifoulant
an algaecide for cooling towers
an industrial microbicide in drywall
an industrial microbicide in shower curtains
an industrial microbicide in pool liners
an industrial microbicide in brewery pasteurizing and can warmer systems
DCOI is very effective when used as a fungicide/ bactericide for in-can paint formulations.
a fungicide component in Ecolife®, the best performing, non-metal based, above ground residential wood preservative on the market.
UltraPole NXT and crossarms, the first major innovation in treated wood utility pole protection in decades
Lower Environmental Impact

Uses less energy, fossil fuels, and water to produce; with lower ecotoxicity than other materials used for ties.
The active ingredient, DCOI, earned the EPA's Presidential Green Chemistry Challenge Award in 1996 for its use as an alternative to tributyltin (TBTO) compounds in marine antifoulant coatings.
DCOI is stable and leach resistant. DCOI has a high soil absorption coefficient; therefore has a low probability of migration in a soil environment. 
DCOI has very low water solubility; <5ppm
DCOI is effective against wood decay fungi and termites.