This article begins our new series, "Did You Know?" to answer the most common questions on treated wood. We start with a question that many people didn't know the answer to, nor knew there are different preservatives in treated wood.
Why are there different preservatives in pressure treated lumber?
Preservatives used in treated wood differ for fresh water use, marine use, ground contact, above ground and indoor uses.
Check the end tags for the use designation, the preservative, and the retention in pcf.
All preservatives standardized by the American Wood Protection Association (AWPA) are registered pesticides regulated by the EPA.
The AWPA Standards categorize preservatives by their intended use with the required minimum preservative retention levels.
See the below five major Use Categories and the 12 subcategories.
The chart below shows the minimum preservative retentions required for Southern Yellow Pine for the different Use Categories as standardized by the American Wood Protection Association (AWPA).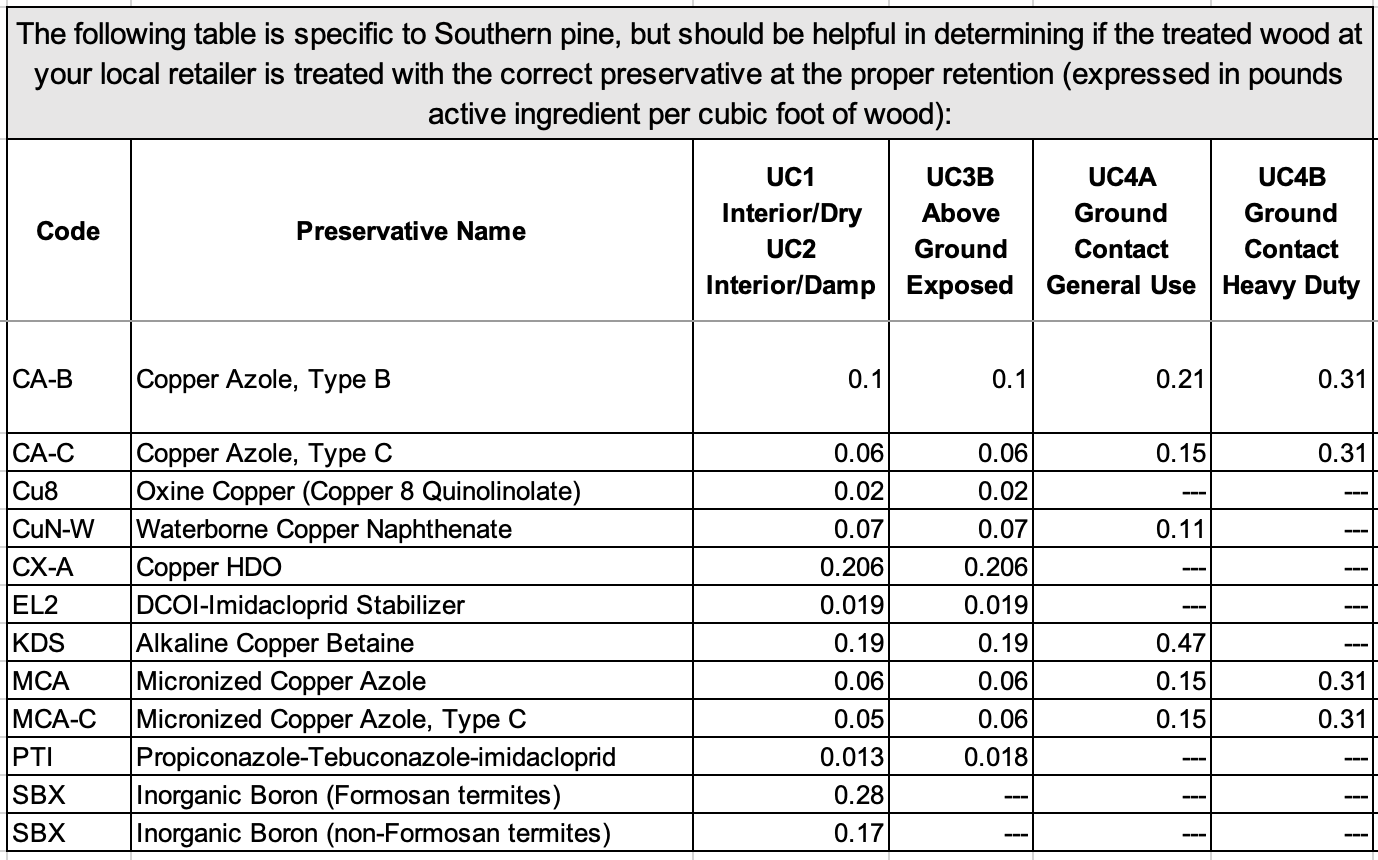 Be sure to check the end tags.
The end tag designates the following information:
AWPA U1 – this shows the preservative is listed in the AWPA Standards
AWPA (UCS) Use Category – Includes Name and UCS Abbreviation Code
Preservative code: EL2, CA-C, CA-B for example
Preservative Name is Optional: Ecolife, Copper Azole Type C, Copper Azole Type B for example
Preservative retention – the amount of preservative retained in the wood
CheckMark and inspection agency logo – if the treating plant subscribes to third-party quality control (required by AWPA), you will see the logo of an agency accredited by the American Lumber Standard Committee, Look for the "CheckMark" logo to find the agency name.
Manufacturer and Location – Name of treater and location of treating plant.
Also, check the back of the end tag for important instructions including specific handling, use and warranty information.