Build a pavilion with shed, courtesy of Family Handyman®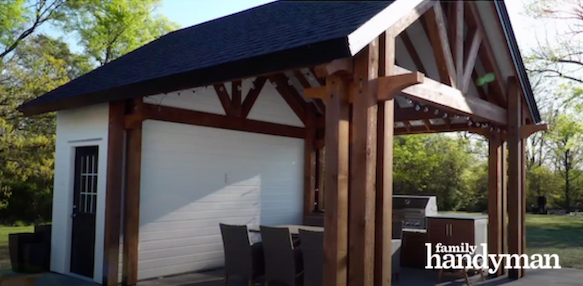 Perfect for poolside or backyard retreat, storage in the back, party in the front!
The pavilion boosts high, exposed rough-sawn cedar framing and a paneled ceiling. The shed provides more than 80 sq. ft. of storage, with enough room for 100 ft. of shelving with space left over for hanging yard tools.
Use environmentally advanced treated wood, Ecolife® and Preserve® CA for long term protection-- available from lumberyards in your area.
Click here for tools, materials and plan details.